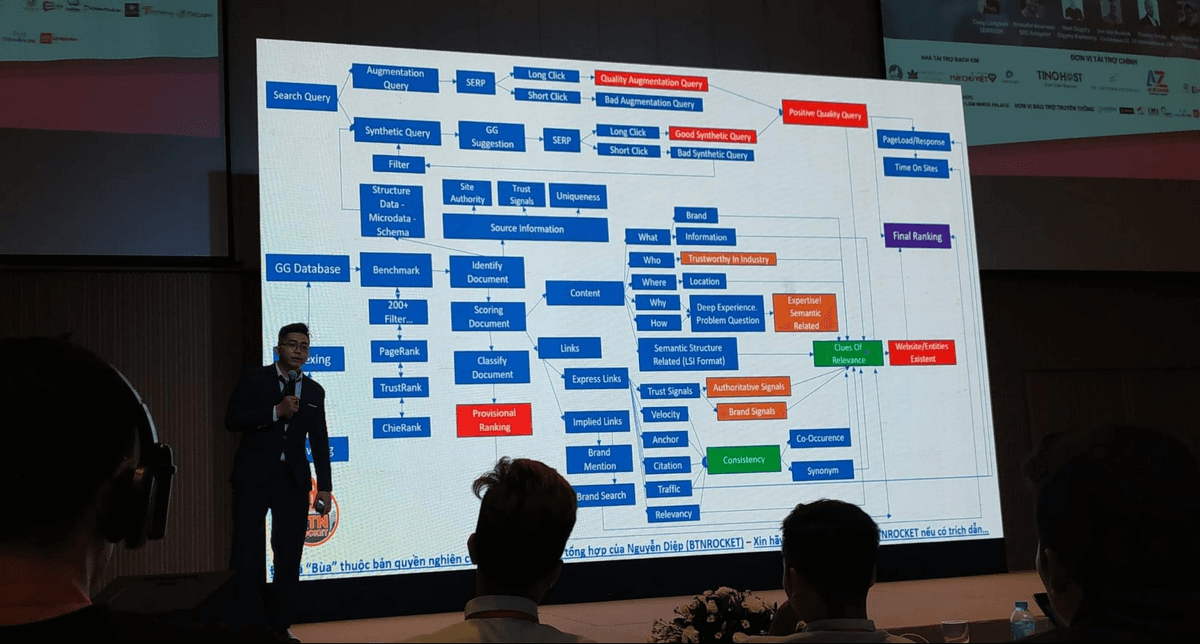 大家好,我是Luke。
根据越南SEO大会之前宣传的日程安排,第二天早上8点就应该开始第一位嘉宾的分享了,因此当我早上拿起手机发现竟然已经八点多了,心里不由得一紧。
匆匆洗漱完毕,9点出门,在Grab上叫车到达会场已经是十点多了,来到会场正巧就坐在了来自西安的小伙伴前面,简单一聊,发现他们虽然早上按时到达了会场,但是大会却没有准时开始,直到九点多才正式开始。
如此一来,我便释然了不少,多亏越南人民"悠哉悠哉"的性格,我虽然睡过了头,但相对而言也没有迟到多少,哈哈!
附上John和我还有来自西安小伙伴的照片!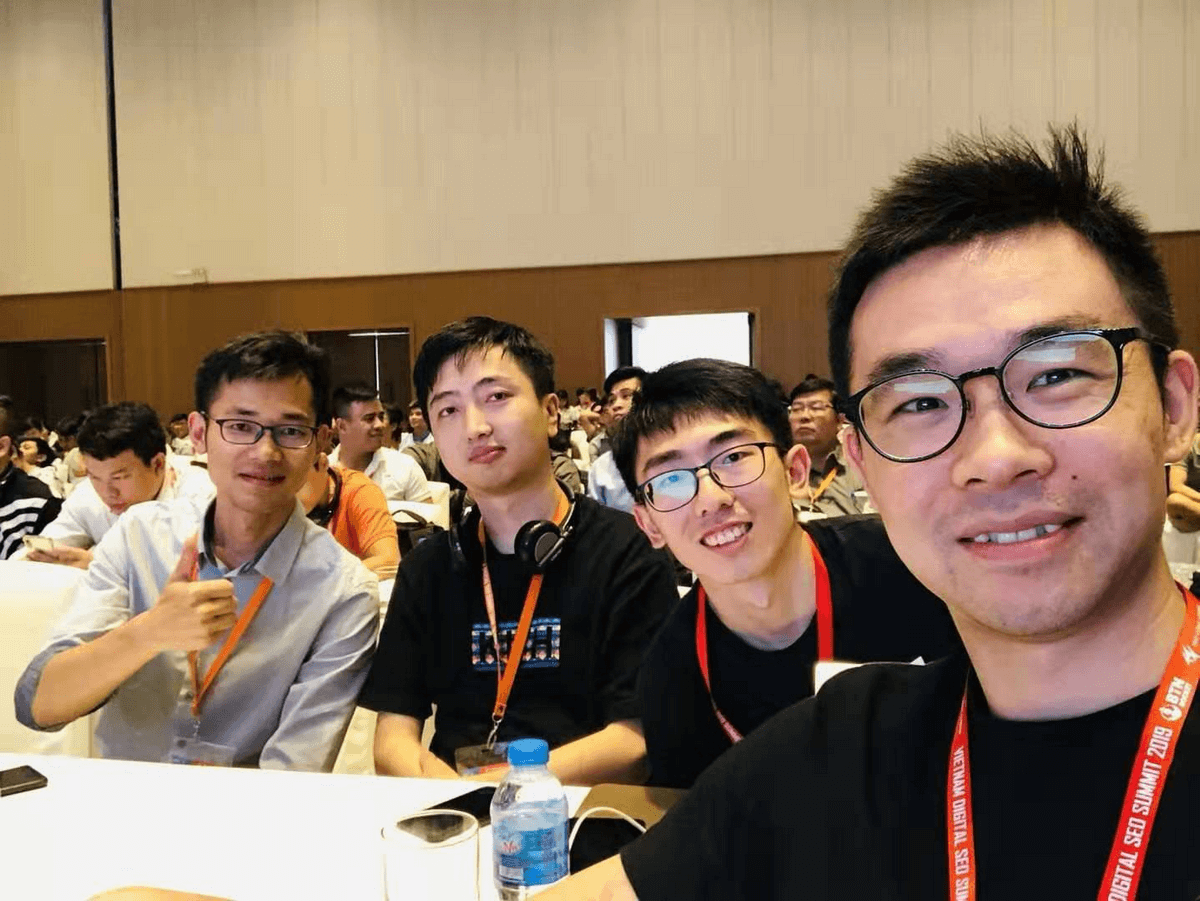 第二天最重量级的嘉宾当属Matt Diggity,人称灰帽SEO之王,与此相对的还有一位人称黑帽SEO之王的Charles Floate。
来自英国的Charles Floate演讲风格诙谐幽默,并且语速非常快,时不时地还得停下来等一等越南的同声传译跟上他的速度。
不过这次非常可惜,Charles的分享只进行到一半就结束了,原因竟然是因为他准备好的PPT不知为什么后半部分全部消失了!
虽然有遗憾,但是这一整天收获颇丰,话不多说,大家请看大会笔记!
Matt Diggity – Diggity Marketing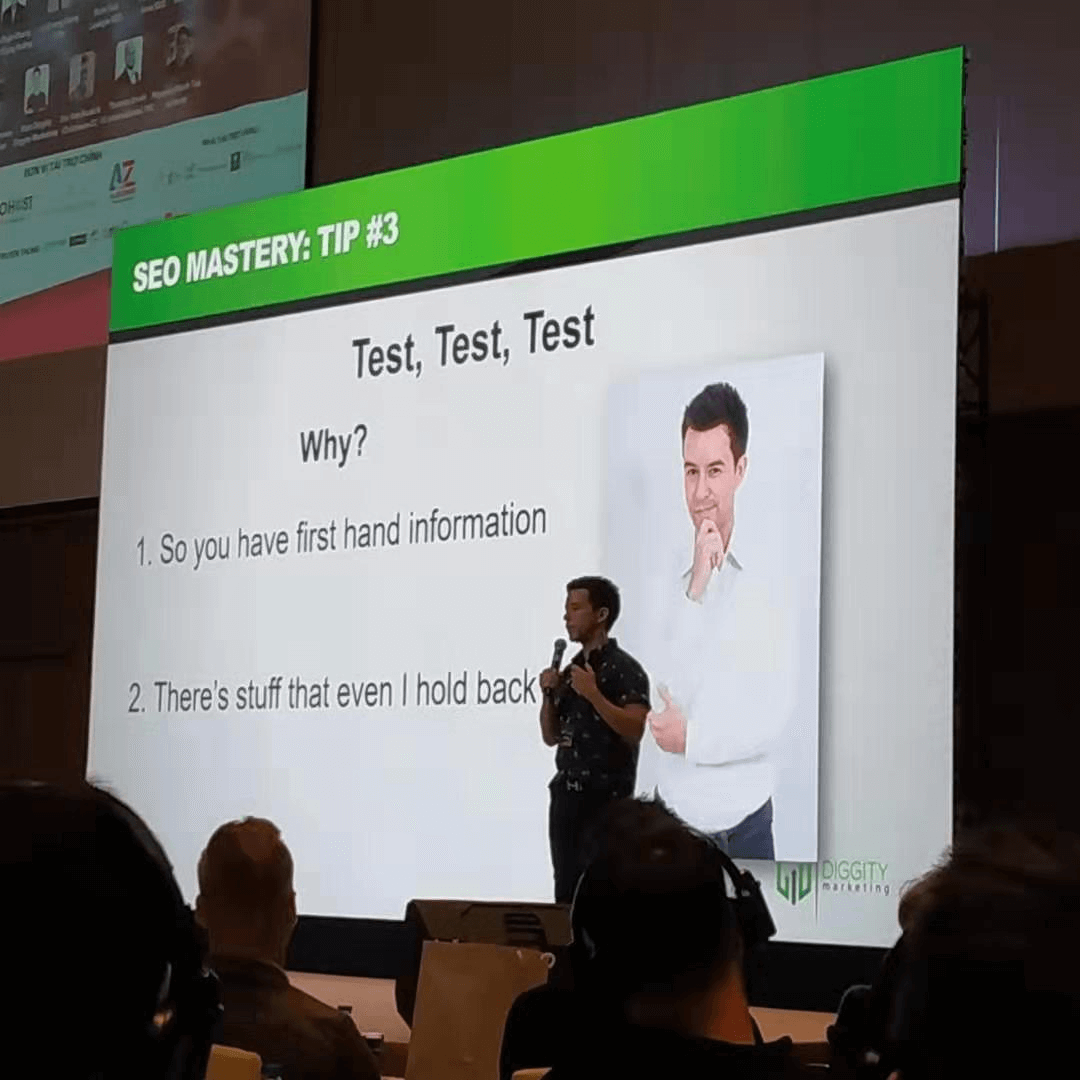 Onsite SEO

How to perform keyword research

找出你网站的主关键词

在Ahrefs里找出所有"Also Ranks For"关键词

How to optimize the 3 kings

最重要的3个页内优化因素分别是:

URL 

简短、不重复

最多4个单词

SEO title tag

使用"Yoast"或"All-in-One"

保持关键词组顺序并且位置靠前

不要重复

Page Title

同上

How to use algorithms to guide your content

了解下TF-IDF

Technical SEO

How to interlink and create topical relevance

撰写四个相关的页面,并都链接至目标页面(传递Link Juice)

两周以内可排至第一页

Technical SEO must-do

Speed Optimization

优化图片大小

减少HTTP请求

升级主机

等等

Managing your indexing

不要让无关页面被收录
Offsite SEO

The types of backlinks that are best in 2019

外链

Relevance

控制锚文本所在的位置

控制锚文本关键词

Trust

来自"seed sites"的外链最佳

Power

PBNs

How to optimize your anchor text

观察优秀的对手锚文本关键词比例,然后开始模仿。

SEO Master Tips

How to select niches

停止闭门造车,不要自行判断什么领域挣钱

如果你没有挣钱,那你就是在亏钱

使用反向工程,看看什么领域正在赚钱

找到一个Wikipedia热门页面

找出那些使用这个wiki页面作为权威链接的PBNs

看看这些PBNs都指向了哪些领域

Dominate page one

#1只有三分之一的流量

Test test test

只有自己测试过,才能掌握一手信息
Charles Floate: The State of Link Building in 2019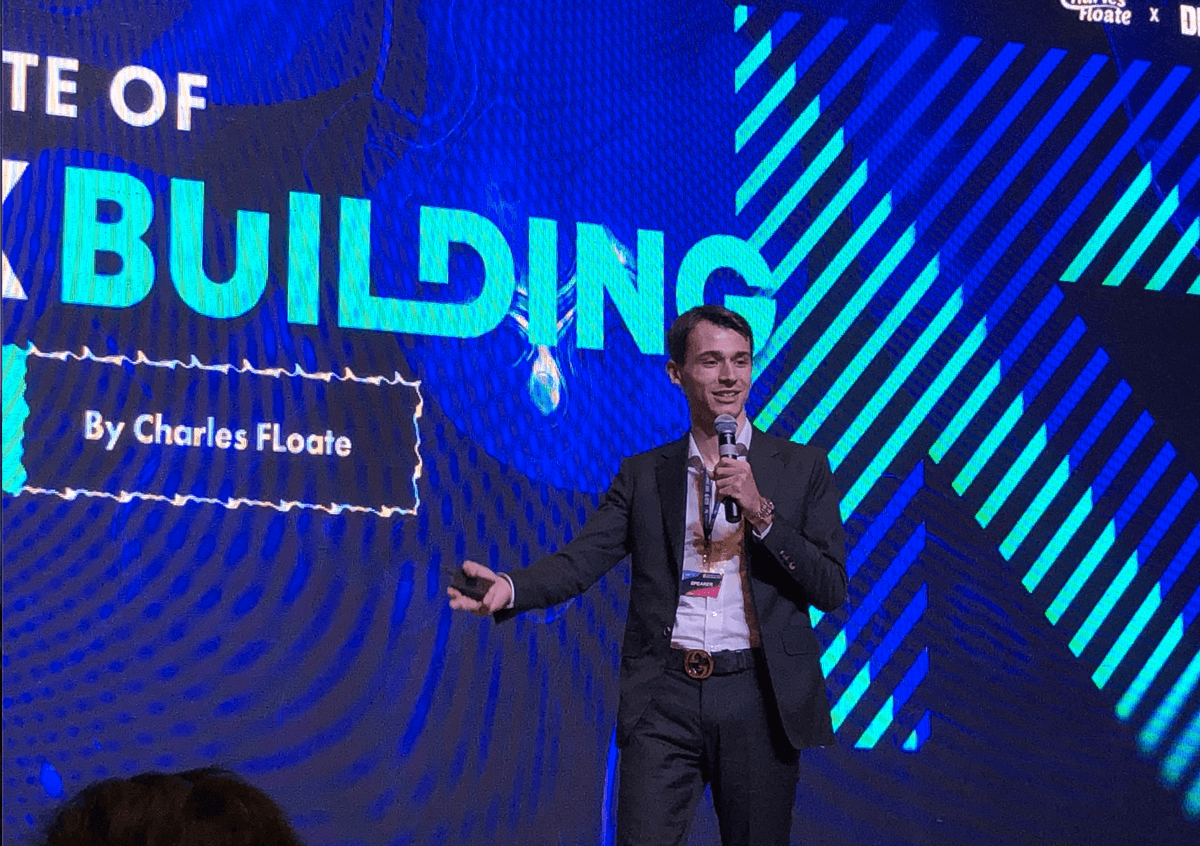 Bio:
SEO for 10 years

SEO blogging for 6 years

Founder of

DFY Links

Small affiliate empire (north European countries)
English link building and foreign language link building are different.
The summary:
Anchor texts are easier to get wrong than right

Link velocity greatly depends on your site/page + trust signals

Authority beats relevance

Trust signals first

Foreign (and even English-language foreign) is different.
Google does not enough engineers who can speak in Vietnamese
Not many Vietnamese companies spend money on Google AdWords
It's much easier to rank on the local market (non-English).
Anchor Text:
Less aggressive for US/UK (branded keywords)

More aggressive for foreign languages
Foreign SERPS still get away with murder
The algorithms for google.com.vn is much less complicated than google.com/co.uk

Actively build anchors
Link Velocity
No-follow and DoFollow are different for velocity

Velocity depends on page by page
Authority vs Relevance
Relevance is more importance, the less authority and vice versa

Google classified relevance page by page

Ideally, you want both
Trust signals
Trust signals are things like EV SSL & domain age

Trust signals (DOMAIN AGE, SSL, links from Wikipedia, etc. social proof) are different from ranking signals
Google Disavow Tool:
In UK/US, use it

In VN, don't use it
Maximilian Weber: Link Building Processes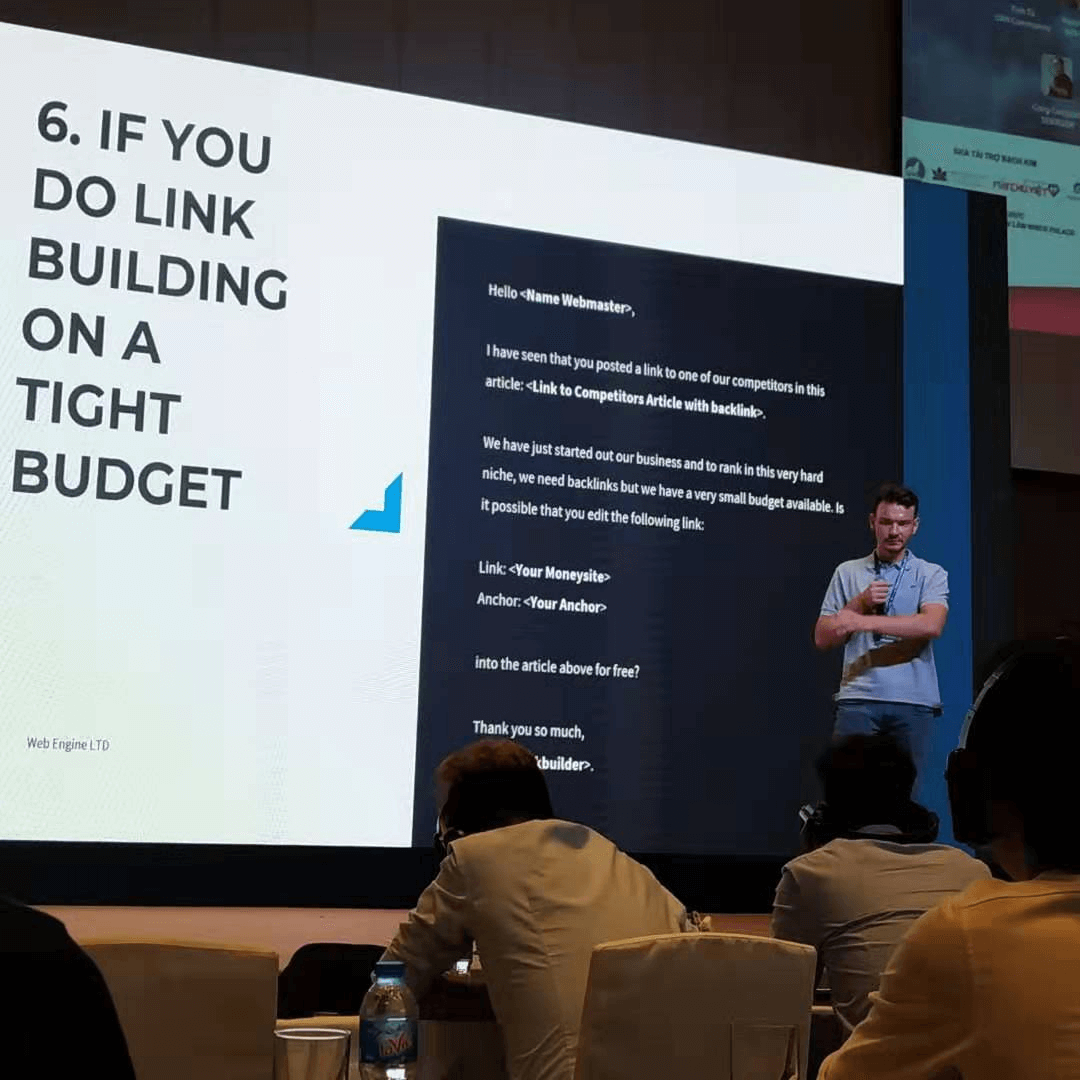 Sometimes you don't need links to rank
Analyze your top-competitors' backlinks
Delete all domains with DR <20

Delete all domains with traffic <1000 visitors per month

Delete all domains with more than 10 backlinks to the linked site (example with >1000 above)
Getting email-address of all webmasters
Scrape box

Outsource to your VA

Get Email Scraper Premium plugin for $47

Set up the proxy list

Setting up Scrapebox
Making contact with webmasters via email
Gmass

Always use a custom domain, e.g. yourname@customname.com

Send personalized emails

Don't mention price if it needs, to be negotiated

SendGrid
What to do after getting a response
Check metrics of the site

Discuss each opportunity with your VAs/employees via Asana, Basecamp

Negotiate the price

Check the Page/OBL-ratio of the website.

Check the traffic

Backlink ratio

Negotiate: buy 4-5 links from one site at a time to different money sites/client sites

Start very low, so you can meet the "Golden-point"

Always be friendly

Ordering articles for your content (TextBroker) – guest posting
Takeaways:
Topical relevance is a myth

Don't overuse exact match anchors

Use 80% brand- and URL- variations

Use 15% keyword-

Use 5% money anchor
Recurring problems and solutions
Burning your mail-address/domain

link  donators not answering anymore before finalizing

Link Donators being mad at you

Solution: change the email address

Solution: no answer 2-3 weeks, give them a phone call

Solution: answer fast
If you do link building on a tight budget
Miralinks.ru for Russian outreach links

Use SEOPower.ro for Romanian Outreach. You can get DR 70 links for $30

Tier-2 (Sape)
We don't use PBNs any more
Eric Van Buskirk: Hacked The Google Robot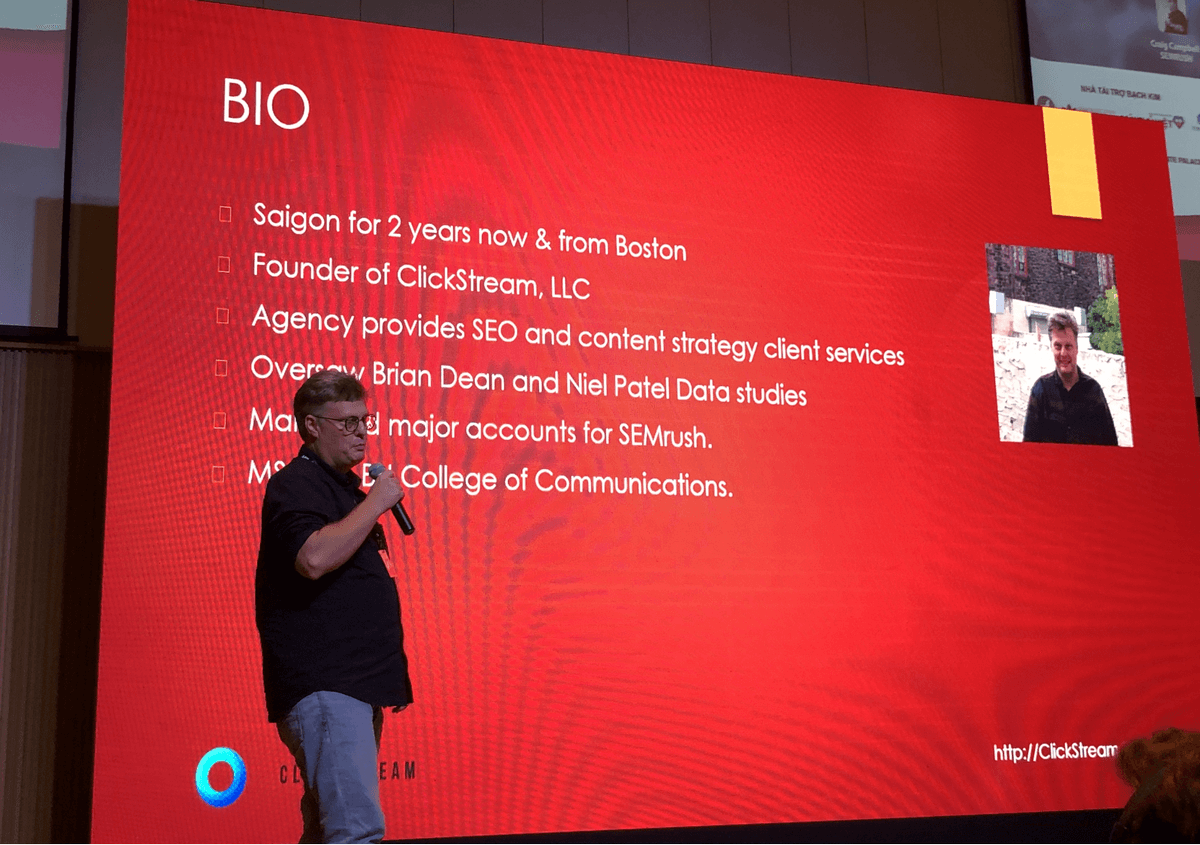 62% of articles have a number in the title.
"Time to first byte" is speed metric that matters to Google!
Use a CDN

Optimize database queries.

Reduce HTTP requests

Ensure fast server response time.
Brands are 2X more valuable in Paid vs. Organic.
Highest return rate (RR) categories: news, sex, reference, weather
How long does it take to rank at the top of Google's search results?
Month if got the first link

Link velocity in the first 3 months will help

On average: it takes 3.3 months
Don't use Google Keyword Planner, it's not accurate!
Tung Tran: A 6-figure Affiliate SEO Case Study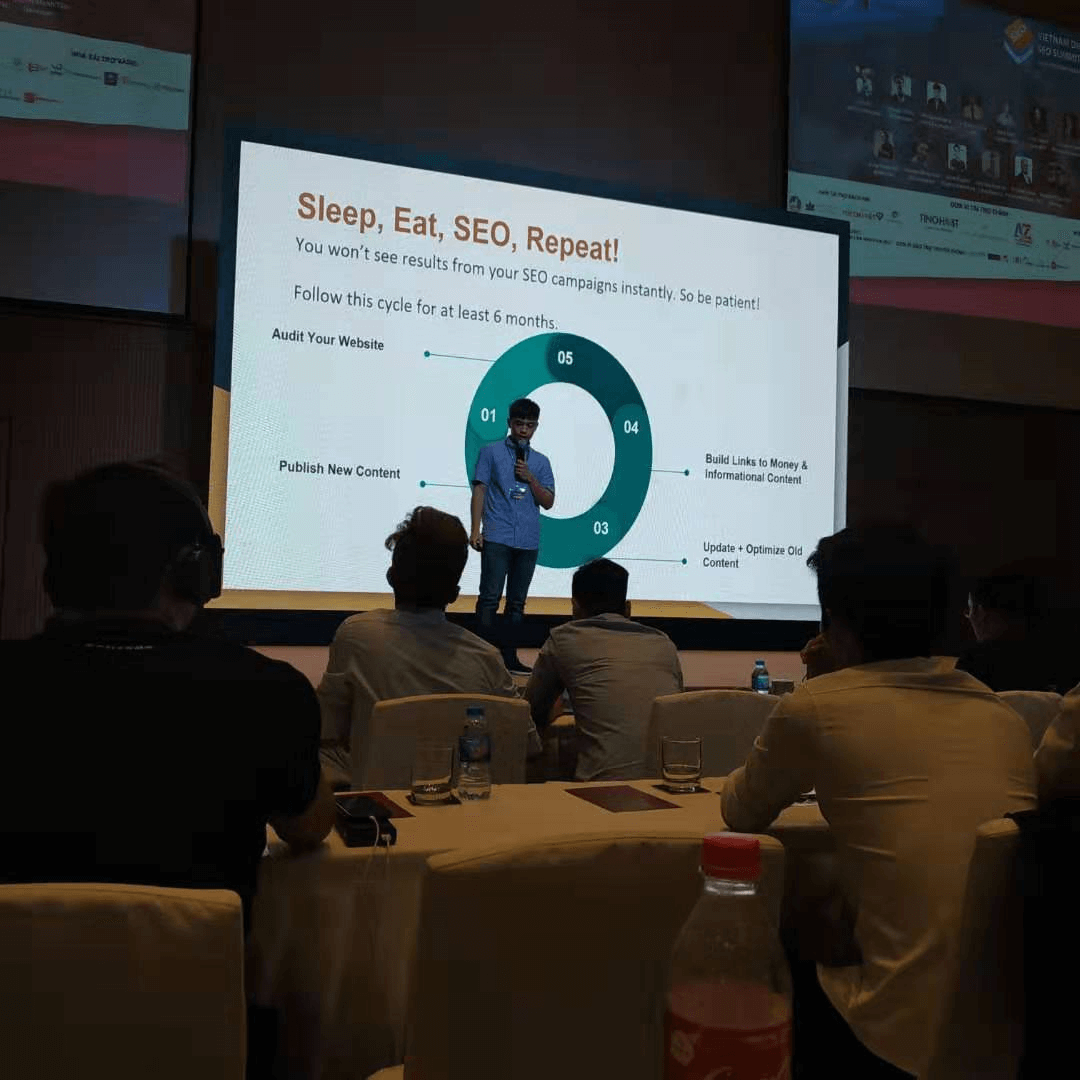 Site audit/crawl tool:
On-page SEO tools:
PageOptimizer Pro

Surfer SEO

Website Auditor for TF*IDF
Update a page and change its publishing/modified date can have a positive ranking increase.
Link Building:
Guest post

Sponsored Post/Link

Good content + Outreach

Aged Domains

PR Outreach
3 ways to use aged domains for SEO
PBN

Money site

301 Redirects
How to evaluate:
DR, UR BY AHREFS

I want to see links from big publications

Non-dropped
Aged domain providers:
Tbsolutions.info

Dominatingpbns.com

serp.domains
PR Outreach
Monetization:
Amazon Associates

AdThrive (100K per month)

MediaVine (25K per month)
Earnings increased by 30% by using AdThrive